Shiraz Socialist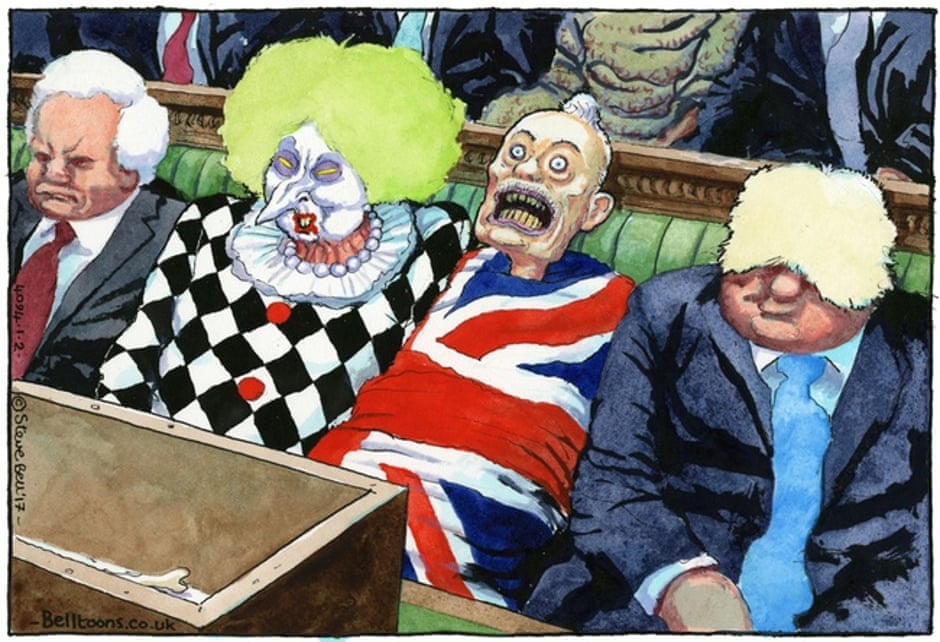 Illustration: Steve Bell (Guardian)
By Prof Keith Ewing
(This article first appeared in – of all places – the pro-Brexit Morning Star, on January 31 2017)
It's not possible for the Tories to both protect workers' rights and satisfy their red line demand that the European Court of Justice should have no legal effect in Britain, writes KEITH EWING
---
NOW that Brexit is inching closer, a number of questions are becoming more urgent. Not least is the question of workers' rights.
What is to happen to the great body of labour law that derives from the EU?
Social Europe may be dead but there is an inheritance to protect. The Tories have promised that workers' rights will be guaranteed. But they also promised that Brexit would ensure extra funding for the NHS. How equally hollow is the promise on workers' rights?
Hard Brexit will expose workers'…
View original post 1,012 more words